How are you from the last time you read my blog?
If you are new, welcome to my blog!
Today's post is all about knowing about your ideal client and how to speak the language of your ideal client. I will let Kristen talk some more about this.
You spend hours on your fashion blog. Slaving away creating fashion mood boards, applying the perfect filter to your images, and getting everything into order. But your page views stay low. What gives?
Don't forget to check the sidebar and footer of this website for awesome resources!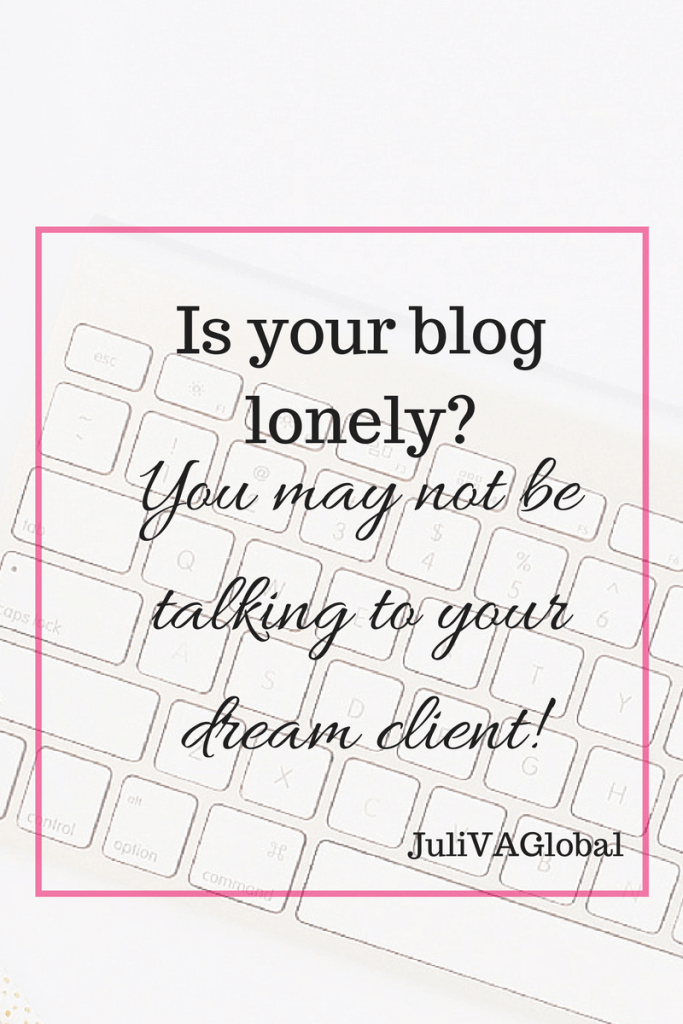 If you're putting the work in, but your blog isn't growing – don't give up. You just might not be talking to your dream client.
To put it into fashion terms, your reader is likely to either be a Chanel girl, or a Free People girl. If you're talking to the boho crowd while a glam audience is visiting your blog, they're not going to connect.
How often do you actively think about who your audience is, and what that means for your blog?
Not convinced? Here's why you need to know your dream client.
You're not just blogging for your health, right? You want to build a community. Maybe even make money from it. Whether you're planning on relying on ads, sponsored posts, or creating products, you need the right audience to come across it. Let's face it – tips about how to look chic on an H&M budget aren't going to appeal to a crowd that is solely interested in the most elite of high fashion.
Forget spending all day in Facebook groups. Would you rather spend all day on social media or have the right audience showing up on your blog all by themselves? Once you know your audience's needs, you can give them exactly what they want – the right blog posts, the style of image, tips, and tricks…everything that they're already searching for – everything that will bring them to your blog.
You can speak your audience's love language and know how just what will light them up, get them excited, and get them sharing your posts.
To appeal to your dream client, make sure your content (blog posts, social, webinars, everything!) answers the following questions:
– What information does my dream client want to know?
– What is my dream client most interested in?
– What tips and tricks would make her fashion world easier?
– What can I create that will keep bringing her back?
You can keep your readers talking and talking.
Remember that talk about building a community? Think about the blogs you follow the most – you feel as if you have a relationship with the blogger like you know them. You can do the same thing. Create a relationship with your dream client by making them familiar with your voice – and your expertise. The more they associate you with your niche, great! Maybe you're the go-to place for styling thrift store pieces. Maybe you've got a gift for what to wear to fancy events on a budget. Whatever you're passionate about, own it.
Create the right stuff.
(If you're singing New Kids On The Block right now, you're not alone.) Ready to create classes or write an ebook? Maybe you want to do 1 on 1 work with someone to help them create their ideal closet. Whatever you're considering, it'll only sell if you're selling it to the right clients.
How do you figure out who your dream client is?
The biggest question I get is: Can I just make it up? One word honey: no. You don't want an imaginary audience. You want a real audience.
The best way is to start with what you do best, and then figure out who is interested in that. Who can you help the most?
If you already have an audience, ask them! You'll get the best answers from a real person – pay attention to the words they use to describe why they love you. After all, you want to make sure you're speaking the same language.
At a minimum, you want to answer the following questions:
age
why she's interested in what you do
what problem she has that you can solve
what social media she uses
where she likes to hang out online
Still struggling? It's okay – you don't have to know everything about your dream client overnight. If you need a little help, pay a visit to Dream Client Clarity to get extra clear. In three days, you'll be able to tell the world who your dream client is, what they need from you, and how you can make their life a LOT easier.
Once you know who the right audience is, it's way easier to attract in your dream client. You can even start doing it with what you're already doing with a slight twist. Sharing your blog posts on social media? Think about what will get your dream client interested enough to click – are you solving a problem of hers? Explain it in the post!
Can you describe your dream client in three sentences or less? Here's mine for inspiration: I work with creative + spiritual female entrepreneurs who are looking to take their blog and business to the next step. She may not know a business, but she knows how to run a blog. She's looking for easy to understand actions she can take to make a serious difference in her business.
I'd love to hear about your dream client – let's start a conversation and leave your comments below!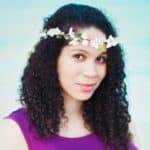 Bio: Kristen is a soul centered business strategist, taking the secrets of the corporate business world and applying them to creative entrepreneurs. Love is her thing – dream client love that is. Her special mojo is attracting dream clients to you + strategizing content to make you their number one #bizcrush.
It was nice of you to stop by.
Until then, happy hiring, and best wishes with your business.
Don't forget to check the sidebar and footer of this website for awesome resources!
Photo Credit: Haute Stock