How are you from the last time you read my blog?
If you are new, welcome to my blog!
◊This is a contributor post.◊
Are you thinking of starting a retail business, or trying to come up with ways to figure out how to improve your current one? Starting a retail business is no easy feat, but with the 7 steps to success below, you can ensure yours is set up for longevity.
Take a look!
Don't forget to check the sidebar and footer of this website for awesome resources!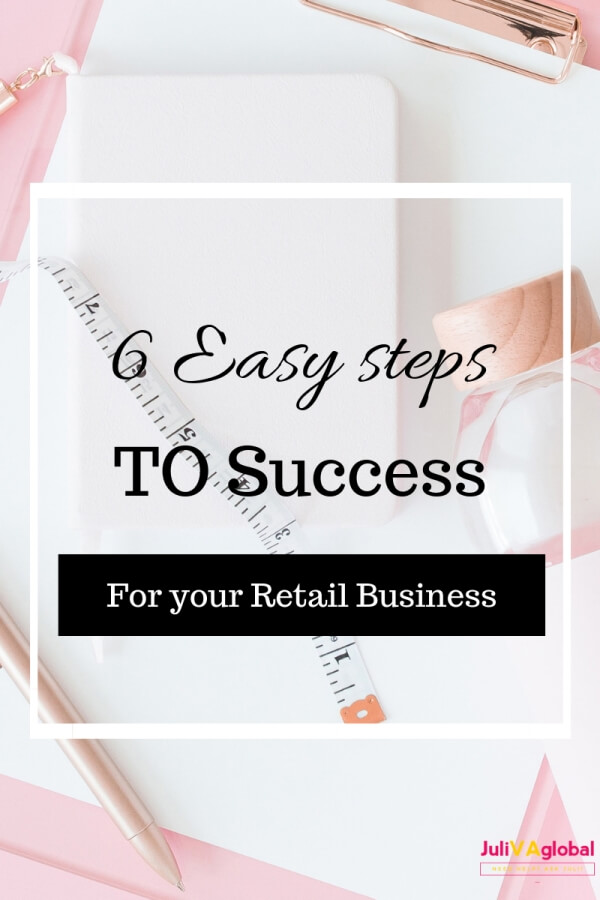 Make Decisions Based On Data
You need to pay close attention to the products that your customers are buying, which means you need to look at the data. This way, you can make decisions on what to sell based on the data and enjoy more success. Closely monitoring your inventory is key.
You'll also get a good idea of when you should be introducing a new product that will fly off the shelves. Analyzing data from numerous sources is key – they include:
Point-of-sale (POS) data

Customer Relationship Management (CRM) data

Supply Chain Management (SCM) data

Google Analytics data

Direct feedback from customers
Analyzing the above data will mean you are able to make more informed decisions.
Invest In Staff Training
Your staff has direct contact with your audience, so if you want to be successful then it's imperative you invest in their training. They have a significant influence over purchasing decisions, so make sure they are well trained and know how to keep your customers engaged.
Not only will they help to sell more items to customers, but they will also give your brand a boost when sharing their knowledge.
Take Your Time On Competitor Research
If you're going to be successful in this retail venture, then you need to be familiar with your competition. Make sure you know who your competitors are in the area , what they are selling, how they display their stuff, what their staff are like, and so on. You can get a very good idea on how to improve your sales and strategies this way.
Always Aim To Deliver Value
Your ultimate aim is not just to sell products. What you really want to do is deliver value. Your business is a tool that you can use to deliver unique value to your audience. Make sure that you aim to share your expertise and help, and this will become evident. Your customers need to see that you actually care about them and their experience with you.
Make Sure It Looks The Part
Your retail business should look the part. Carefully consider your branding and how things are laid out – is it done in a way that encourages people to take their time and browse? Don't forget about repairs either – hire a commercial electrician or plumber if you need one, and don't leave the repairs to fester.
Provide A Personalized Service
Providing more personalized service is so much better than going for a 'one size fits all' model. When you provide a personalized service, you should find that you quickly begin to overtake the competition as you are building better relationships with your customers.
It was nice of you to stop by.
Remember, if you need help, you can ask me by clicking here
Until then, happy hiring, and best wishes for your business.
◊This is a contributor post.◊
Don't forget to check the sidebar and footer of this website for awesome resources!
Photo Credit: Haute Stock