How are you from the last time you read my blog?
If you are new, welcome to my blog!
Today I am so excited to share with you one of my favourite scheduling tool that I have learned to use online.
It's Hootsuite!
I was introduced by this platform from a previous client that I had worked with. The beauty of it was that I did not know how to use it and I taught myself and today I will be showing you how to as well.
Don't forget to check the sidebar and footer of this website for awesome resources!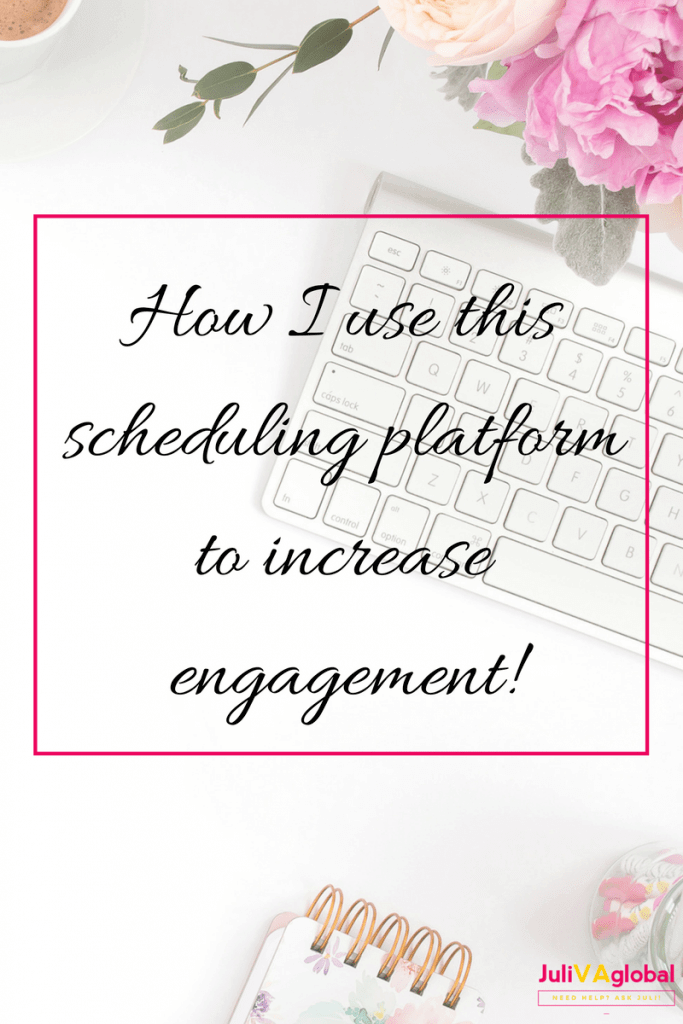 What is this Hootsuite all about?
Hootsuite is an amazing site that allows you to schedule your posts in advance for your social media sites. You can connect the minimum 3 social media sites on their basic plan.
First you want to visit the site when you do so you are required to sign up with your email address, then follow the instructions when signing up.
Glad you are in; once you are in, there is a dashboard that allows you to fill out your profile with your business information, your picture and if you have any team members you can add them to your organization.
If you are using the basic plan you will be seeing social networks where you can connect your preferred social site of your choice.
Hootsuite, allows you to add more sites on their pro plan if you wish to do so.
Let's connect your social sites and start posting.
Now let's go to the second icon, which is called streams. Steams allow you to use your social site to keep track of your scheduled post.
You will notice that when you do so a pop up is opened with the different social sites to choose from.
Once you choose these streams you will be able to see what's going on your page from a glance. When you are finished adding your streams click on the minus button to add your stream tab to your right.
Are you as eager as me to make your first post from Hootsuite?
Now let's visit our third icon to the left which is our publisher. The pop-up box on the page allows you to choose your social site. We will select Facebook. When you have selected Facebook, you can now compose your message. Hootsuite allows you to see your message count when you are composing your message.
You also will notice that you can attach a media (image, videos), schedule a time in the near future for your post as well as your location, set your target audience and base on your settings on Facebook this message will be set to either private or public unless you change this.
In most cases you will not be composing a message one by one for each social site. Look to the left of the publishing tab, and you will notice the different features such as saving your message as a draft, those that are scheduled.
Before we continue, let's finish composing our first post to be sent to our social site. You can easily attach a video from your YouTube channel or drag or upload your picture when you have done so you can choose to save, send or clear that message to start a new one. If you choose to send that message or save it, you have two options to see that publish post.
Learn more about Hootsuite on your dashboard.
Now a bit more on those icons to the left of the dashboard, analytics allows you to create reports from your social sites, and helps you keep track on what posts were engaging and how many followers you have gained, things along that line.
You can then export this as a PDF or CSV file or print it. You can also customize this report to include a custom template, image. This report can be done and submitted by email either weekly or monthly depending on your choice.
Lastly, your settings are normally done to your choosing. You can set up your profile to add your image. Set your preferences to be notified when a post is made, as well as customize your posts to specific times to be posted throughout the day.
Now that you have played around with the different features available to you, you have the option of continuing on the basic plan or going pro.
Hootsuite is a very powerful platform to use and take advantage of, especially if you are a busy entrepreneur who wants to reach your audience and keep track of sharing more about what you do through your services.
Hootsuite also allows you to track what is engaging, allow you to respond to your messages directly from this platform without signing in and out of your Facebook page.
It was nice of you to stop by.
Until then, happy hiring, and best wishes with your business.
Don't forget to check the sidebar and footer of this website for awesome resources!
Photo Credit: Haute Stock