How are you from the last time you read my blog?
If you are new, welcome to my blog!
Today's post is all about styling and creating your workspace to reflect your brand so that when you are at work your personal touches will be reflected in your workspace and will help you to stimulate your creative juices.
What am I referring to? I will let Gabrielle talk some more about this.
Hello there, you beautiful and talented fashionista, you! Spring fashion is underway and I'm sure you've already been working on securing those new season staples.
While you're checking out the newest trends for the season, don't forget about getting things updated in that all-too-important workspace of yours. Yes, you read that right. Your workspace: the office, the studio, that little corner of your dining room or kitchen.
I know you're a fashion lover, but I also know that you're a budding boss lady putting in a lot of work to build and grow your business. You spend some serious time in that work area, so you should make it feel comforting in some way.
Getting your work environment to match your personality is just as important as throwing on your signature-style dress and your favorite MAC lipstick and liner. I've got a few ways to help you upgrade and breathe easier in your workspace.
Get colorful with your workspace!
Say, "No," to white/beige walls and that solitary peace of art of the beach that you picked up at Home Goods.
Don't forget to check the sidebar and footer of this website for awesome resources!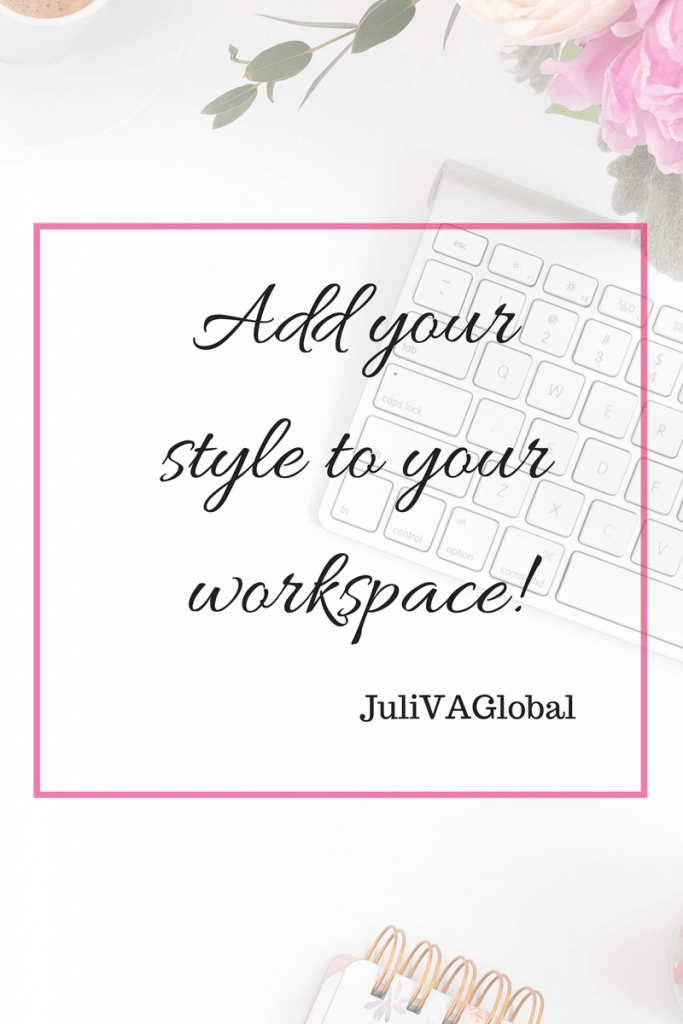 Your office, whether you expect visitors or not, is another part of your brand.
It's just as important as your logo, your business card or your website, not to mention is another representation of your personality.
Paint goes a long way to upgrading your surroundings and adding some of "you" in the space. If you're not into a lot of colors, that's ok too. There are plenty of patterns out there that you could utilize to liven up the bare walls.
Get "colorful" by adding decals, wallpaper or using paint techniques to add pattern and a sense of depth.
Create your workspace with a visual business plan.
As your brand shows the world what your business is about, your business plan keeps you focused on where you're going for yourself and any investors involved in your business. I'm sure as a business owner boss lady you've spent plenty of time, money, or both, on creating and finalizing your perfect business plan.
Now take that a step further and make it a part of your workspace décor. Create a collage of ideas, a poster of a presentation, or an infographic that you can frame and stick on the wall.
Worried about visitors being able to get a glimpse of your plans before you're ready to roll them out? No problem. Get a double-sided frame and put your favourite quote on a brand-centered stock photo. Flip the frame over whenever you host a meeting.
Add your favourite knick-knacks to desks, walls, and shelving.
I've mentioned brand a lot in this post, and here's another thing you have to remember: You are your brand. You are the face of your business. So what does that mean for your office space? It means that anyone should be able to enter your office and see, well, YOU.
Adding décor pieces is one of the easiest ways to add your personal touches, and it may not cost you anything at all if you have these items already laying around.
If you like collecting spring globes, have a spring globe or two, or ten. Does having family photos invigorate and encourage you? Clear a space on one wall and leave it open just for your favorite memories? Are you just a lover of office supplies? Create "seasons" with all your office décor and switch things up now and then.
Having personal touches in your workspace helps to stimulate your creative juices. Some business owners are laser focused on building a business. That's great and commendable, but working in an environment that is properly put together adds value to your working experience.
Seriously, you are an awesome woman with an awesome personality and sick style. Show that personality when you're working, too. You and your business are not two separate entities, and it's time we stopped treating them like they are. Get personal and see how your entire outlook on work changes with the upgrades to your atmosphere.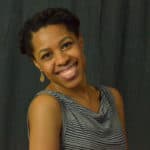 Bio: Gabrielle Singletary is an interior designer specialising in the residential, hospitality and event design sectors. Over the last four years, she has consulted on a number of design and décor projects, including small business offices. In addition to her business services, Gabrielle has chosen to take the knowledge she has and provide tips and guides to creating a more personal visual atmosphere.
It was nice of you to stop by.
Remember, if you need help, you can ask Juli by clicking here
Until then, happy hiring, and best wishes with your business.
Don't forget to check the sidebar and footer of this website for awesome resources!
Photo Credit: Haute Stock