How are you from the last time you read my blog?
If you are new, welcome to my blog!
You know that your website is the centre of your business. It helps to let prospective clients know more about you and what services you offer.
Yikes! One day you wake up and boom! You have issues upon issues and you cannot even reach your web designer when you need him/her.
◊This post contains affiliate links and I will be compensated if you make a purchase after clicking on my links.◊
Don't forget to check the sidebar and footer of this website for awesome resources!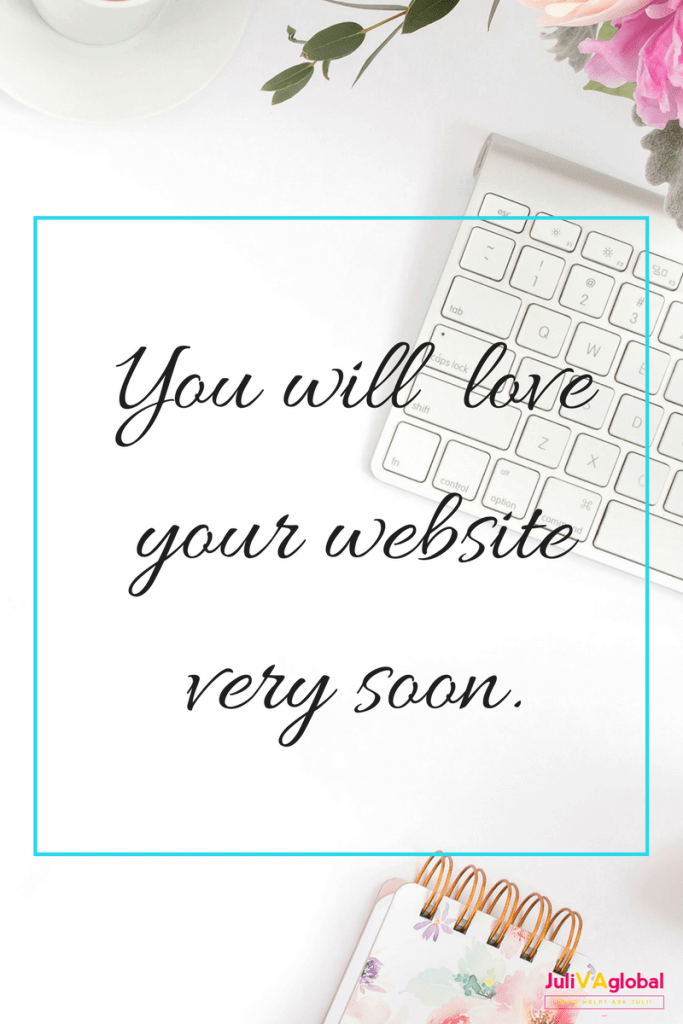 So please take these best practices I myself came across that as WordPress users, we might have overlooked. I thought this might be a good idea to share this with you if you have not come across this as well.
Secret tips for your website maintenance.
#1: So you have signed into your WordPress site and is wondering where to navigate to or what's the next step to go from one tab to another.
Your dashboard is your friend, or simply put, your home for everything that's happening on your site.
Make sure your dashboard is as fashionable as your style.
Your dashboard will normally have a summary of what needs to be done. For example, updating your WordPress site to the current version. Another notification could be updating your plugins or themes.
Always check what needs to be done and do this as soon as possible as the updates are available for your site to function at its utmost best.
Remember, your site counts on you to function properly.
Tip: Your first plugins should entail having ones where you can back up your site and having the current plugins that you choose for your site to use.
#2: I am sure you have heard before that not to choose passwords that are easy for hackers to guess.
Girl, you need to strengthen those passwords!
As a VA working with a number of different clients, it's not easy for the human brain to remember every bit of information that is sensitive to use.
I recommend using a strong password that consists of numbers, uppercase, and lowercase text.
I have recommended LastPass as it's one of the best password vault out there for you to choose from when storing passwords. LastPass has a free version to try right this moment.
Tip: I recommend using a password between 12-15 characters long.
#3: So based on tip's 1 suggestion, it is always a good idea to back up your site.
Normally WordPress will display a notification of the current version available for you to update to the current version.
Backup your site regularly, as how you cleanse those makeup brushes!
Before you update, I would hope that you would be backing up all your information quite regularly or paying attention to the current plugins that you have installed. This can be done by using Dropbox to save your information that you have backed up.
Outdated plugins, run the risk of your site not operating at its full potential and causing hiccups that you would not want.
Remember if you are new to this I recommend choosing a plugin such as UpdraftPlus.
Tip: Do not solely depend on WordPress to notify you when to update your site; if you are pressed for time to keep track of these updates, it's always a good idea to hire additional assistance for your WordPress maintenance. If not, I recommend using a scheduler to remind you of upcoming updates. This can easily be done using an app that has a reminder on your phone or computer.
#4: Anything that is not needed now, delete.
What I mean is, if you have out-dated posts, pages, or spam comments that are not useful to your current website, delete them.
Did you throw out your outdated makeup brushes of recently? Delete and throw out those outdated spam comments to the trash as well!
You want to have a website that is operating at its best.
When a visitor is seeing your site for the first time and sees spam comment on a post that is there for over a month, that can definitely be a turn-off.
Tip: Keep Hackers and Spammers away by having your site clean and fresh in the eyes of visitors.
#5: So you know the saying that a home is not a home without a dog sign? I did not make that up if it's the first you are hearing about it.
The same can be said about your website. There are some basic pages that need to be on your website, whether or not you have an additional 8 pages.
Just like how you have the essential products in your beauty routine, you should have the same for your website.
These are what I recommend you have: home, about, product/service and your contact page.
I know you might have this because I might have created these for you. If not, you can share these page ideas with your friends and family.
Most people make the mistake of not having these four pages because they might be thinking that this is a personal website.
Some people might even have no pages at all with one of these suggestions or maybe two, but you do need a home page summarizing what this website is about.
You also need to engage your visitors by making them know that you are approachable to reach you (even though it's online) through your contact page.
Tip: One way to reach your audience is through blogging. Maybe this is not for you, but you would prefer using tools such as a video, or an audio of you speaking to reach your audience. Don't leave your website alone without making your audience know more about you.
If your site is always active, it's best practice to always back up your site, update your themes and plugins.
Use these best practices and enjoy these tips. If you need a beautiful PDF guide to always reference back with these suggestions, you can Get it here by signing up for my newsletter!
It was nice of you to stop by.
Until then, happy hiring, and best wishes with your business.
Don't forget to check the sidebar and footer of this website for awesome resources!
Photo Credit: Haute Stock