How are you from the last time you read my blog?
If you are new, welcome to my blog!
Today's post is all about knowing and creating your personal style and allowing it to reflect your brand without saying much to your prospective as well as current clients. What am I referring to? I will let Luisa talk some more about this.
We are a society who as a whole is lured into spending our money, time and interest on everything that is visually attractive. How many times have you been blown away by luxury packaging?
Can you count the times you've wanted to buy an item that was more pleasing to the eye than its mediocre counterpart? How important is your personal appearance and could you be losing opportunities by not investing time and effort into maintaining your very own presentable style?
This got me thinking about the importance of style and personal image, not only for visual purposes but in order to help you present yourself to the best of your ability in both your business and personal life.
Don't forget to check the sidebar and footer of this website for awesome resources!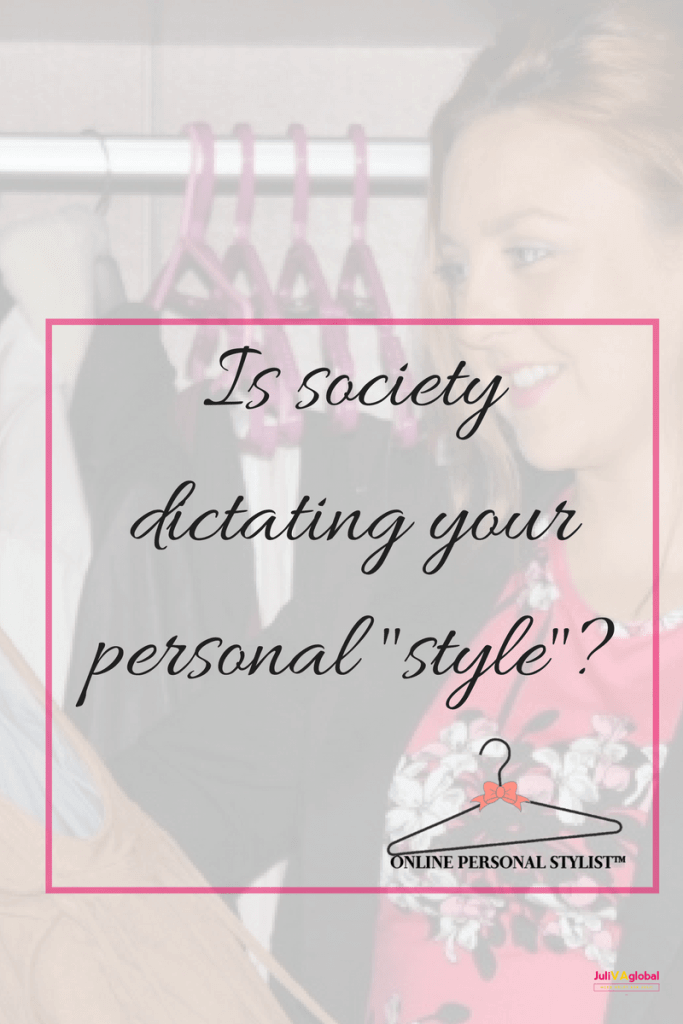 Are you hiding behind a required suit?
For some job roles, you may be required to dress in a certain way or meet a certain level of dress code. In some cases when a job role doesn't require such, some service providers come to the conclusion that if there are no strict rules for their work wear, they don't need to focus on their presentation skills either.
The truth is that even if your job role requires you to wear a suit every day, it doesn't instantly guarantee that you will look smart and be able to present yourself and your company in the right way. After all, it isn't what you wear – it's how you wear it! I've met so many females who struggle to dress for business.
Your personal style needs to start dressing for success!
So you are trying your best to stay well clear of jeans, you often drag out an ill-fitting suit in an unflattering colour from decades ago, or you may end up looking like a child who has raided your parents' wardrobe by wearing clothing that is far too old for you.
Other issues that I've experienced – a very common one actually, is business people who hide behind their visual branding and feel as though they are the "let down" if/when they come to meet with clients and business partners in person."
It is easy to hide behind amazing branding online, but at some point, your clients have to deal with you and if you feel as though you lack style and presentation skills then your client will see that too!
Your business branding (i.e. your business cards, logo, posters and web design etc.) is very important for your business but no matter how good your business branding and other business tools are, you cannot get away with being the "mediocre part of your business."
You should never overlook the fact that you (and only you) are the best possible tool in your business so you need to work that to your advantage. You are the face of your business and let's be honest, it's always better for every face to belong to a happy, pleasant looking person that appears confident and comfortable when you see them!
Stand out from the crowd and claim your personal style!
I'm not just a stylist who knows about the important of style in business; I am living proof that a solid personal brand has the ability to take your business to wherever you want it to go.
If you're struggling to get your head around all of this, think of "bad style and poor personal branding" as a big, ugly spot on your face that you can't disguise. It would knock your confidence when meeting new people and when trying to talk business, it might prevent you from looking and feeling your best thus, you are unable to present yourself in the way you'd hoped.
When you look your personal best, you feel amazing about yourself and when that happens, that transcends across every aspect of your life, including through your communication and presentation skills!
Style doesn't have to be expensive, cruel, unethical or uncomfortable. Some of my most favoured looks have been outfits that have cost no more than £10 – but appear as though they've cost far more! Don't confuse style with dressing up!
Dressing up means adapting an appearance that isn't usually you and that can be difficult to pull off every day. Few of us have hours to spend on our appearances, so we try to focus on what you can achieve in a short space of time.
Let me help you dress better and find colours and styles that suit you for your next business engagement.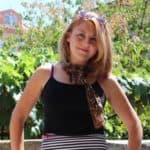 Bio: Luisa Kearney is a professional online personal stylist who offers virtual personal styling services.
Photo Credit: Luisa Kearney
It was nice of you to stop by.
Until then, happy hiring, and best wishes with your business.
Don't forget to check the sidebar and footer of this website for awesome resources!